Le Domaine de Ker Ys
ACTIVITIES & ENTERTAINMENT
Enjoy activity-packed holidays at the Domaine de Ker Ys campsite!
SPORTS AND LEISURE FOR ALL
There are many sports activities at the Domaine de Ker Ys, so you won't be bored! There is something for all tastes, all ages and all genres. No more excuses for not doing sport!
Do you like team sports? Various sports facilities are at your disposal for sport in a friendly atmosphere. Volleyball, basketball, football, pétanque, ping-pong, etc. all just waiting for you!
Aquafun lessons are organised (in high season only) in the campsite swimming pool by our activity leaders. While mum and dad are exercising in the water, the youngsters can take a swimming lesson (optional extra) with our lifeguard.
For bodybuilding enthusiasts who want to keep in shape, a new and air-conditioned cardio-training room allows you to practice all types of exercises. Our activity leaders also offer a Fitness programme twice a week (high season only) to sculpt your figure throughout the summer!
20m in front of the campsite, Pentrez beach is the perfect place to recharge your batteries with a good lungful of sea air. On this vast expanse of sand you can join in with a Yoga class, or try your hand at land yachting.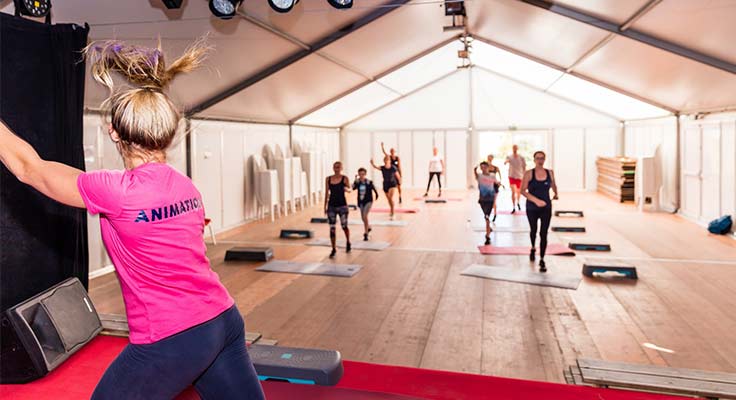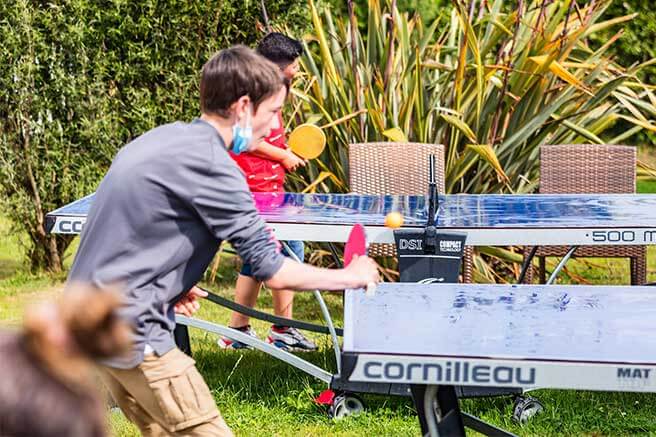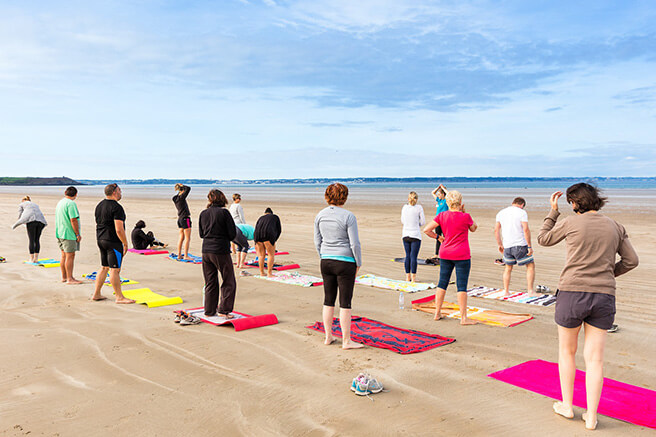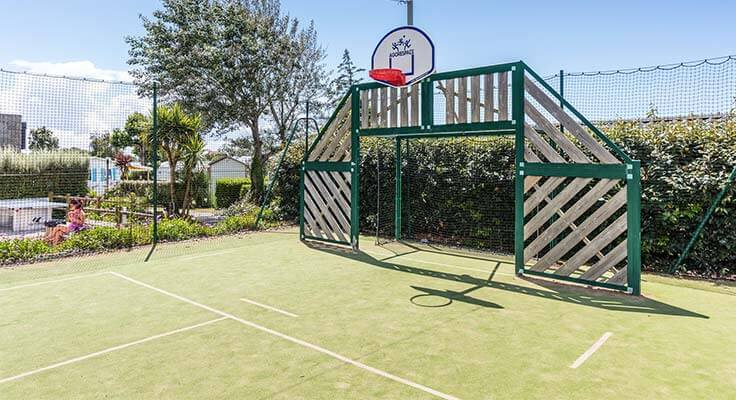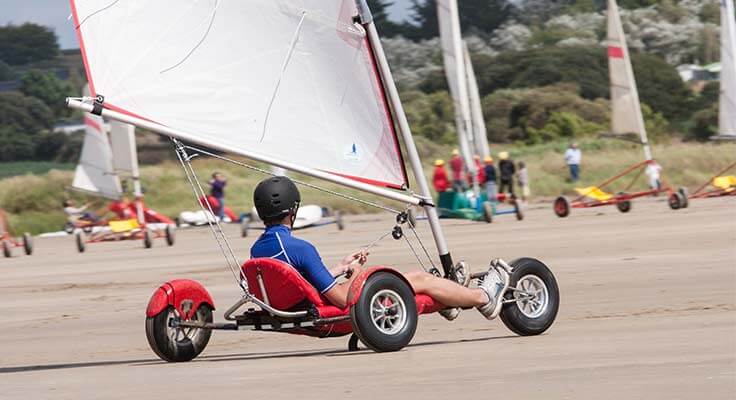 A CLUB JUST FOR THE KIDS
Because children also deserve a proper holiday, the Domaine de Ker Ys camping-village offers something dedicated to youngsters. Sports and games, manual activities, treasure hunts, mini-disco… Our kids club will be a great hit with the youngest! Everything is done to ensure they have a fun time, under the benevolent eye of ourqualified animators.
Outings to the beach are planned with the children to collect shells, to fish with a net or to build sand castles.
Children can also meet each other in the campsite's play area for fun on its boat, slide and bouncy castle.
OUR KIDS CLUB:
Opening hours: 10 a.m. to 12 noon and 3 p.m. to 6 p.m.
Age: 6 to 11 years old
Languages (spoken by the animators): French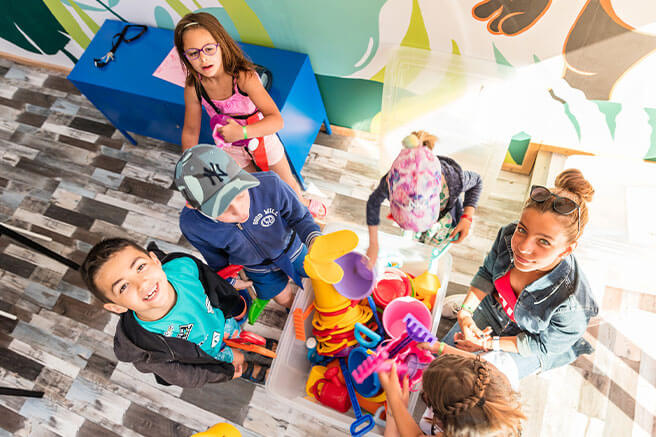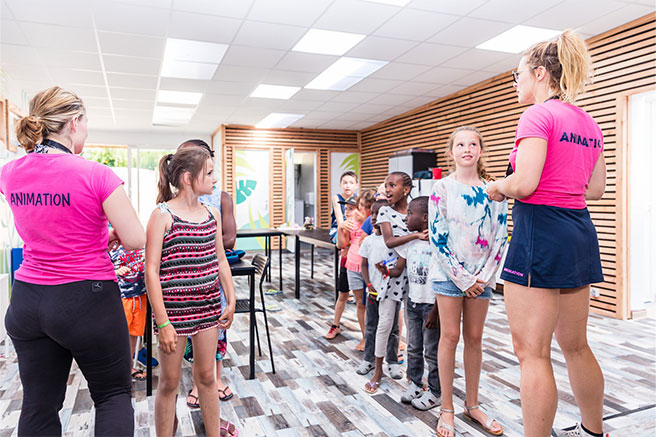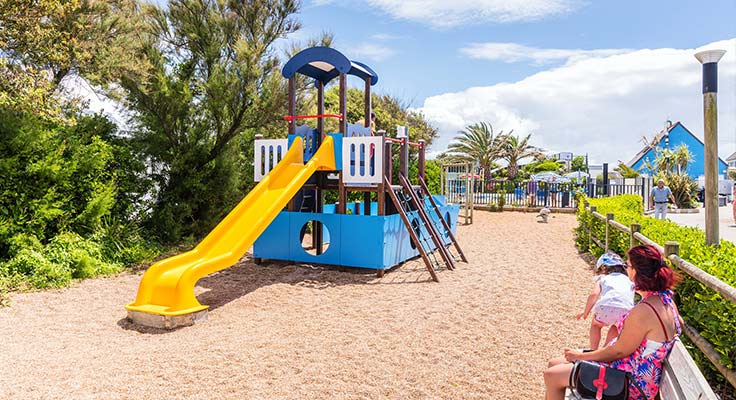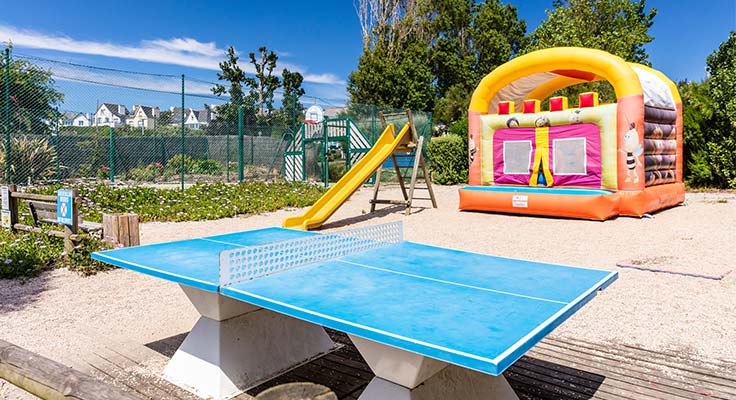 EVENING ENTERTAINMENT
Strut your funky stuff! There is also evening entertainment* all summer long!
At the end of your days of exploration and leisure, there are entertainment and festivities prepared especially for you! From the terrace of the snack bar, come and watch or take part in shows, dance evenings, concerts, karaokes, games, etc.
Fancy a different kind of meal? Attend one of our themed meals to combine gourmet pleasure and fun times. Ambiance guaranteed!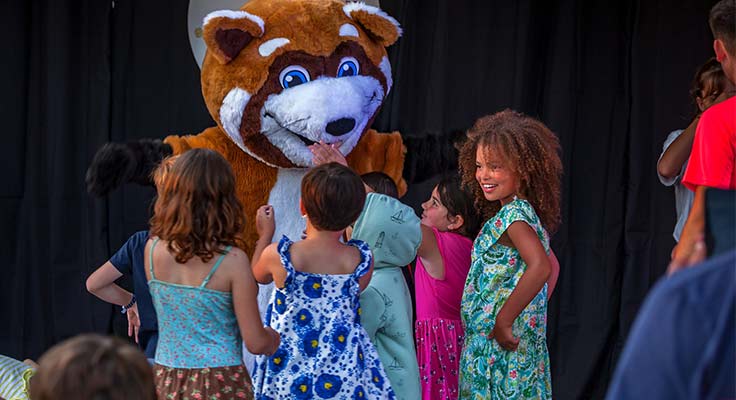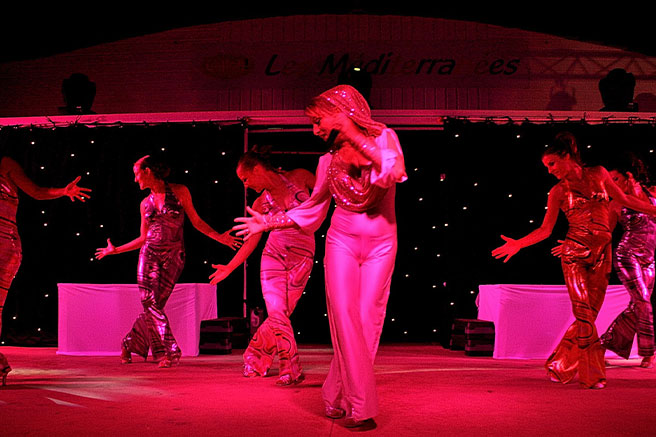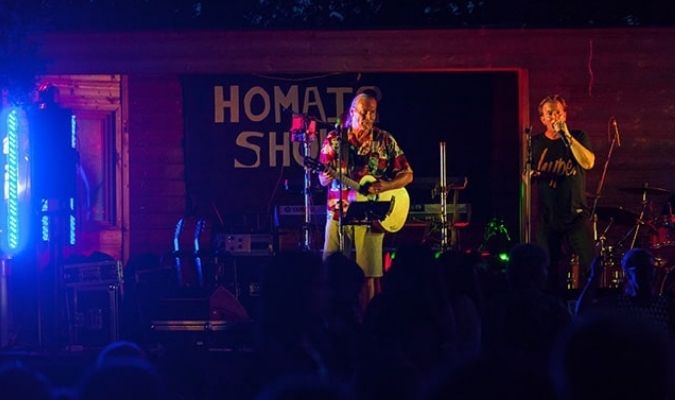 TAKE A LOOK AT THE SERVICES AVAILABLE AT THE DOMAINE DU KER YS CAMPSITE