Le Domaine de Ker Ys
CONTACT AND HOW TO FIND US
CONTACT
DOMAINE DE KER YS CAMPSITE
Chemin des Dunes (Dunes Path)
Pentrez Beach
29550 SAINT-NIC
Tel: : +33 (0)4 51 62 01 82
Low season: 9am-12 noon/3pm-7pm except Saturday 8am-12 noon/3pm-7pm
High season: 8:30 a.m. to 7:30 p.m.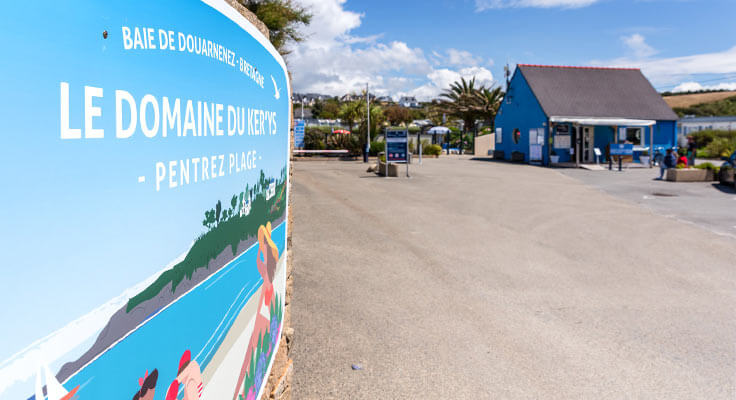 CAMPSITE ACCESS
🛰️ GPS coordinates:
48°11'31" N , 04°18'05" W
🚗 Route: Via the RN 165 Quimper-Brest, exit at Châteaulin and head towards Crozon D887, then turn left to SAINT-NIC Pentrez to the beach.
🚇 By train / bus : Saint-Nic train station is 1 km from the campsite and the Quimper bus stop is 35 km away.
✈️ By plane: Brest-Guipavas airport is 50 km from the campsite.